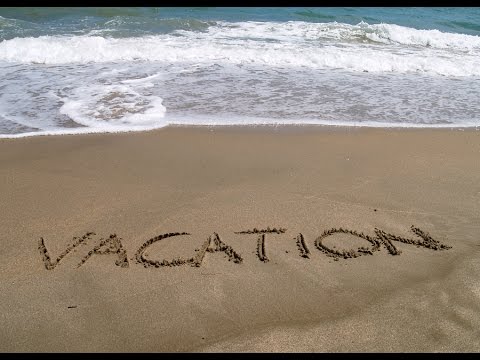 July 11, 2017
Travel with Allergies & Asthma: Tips to Avoid Symptom Detours
Travel with Allergies & Asthma: Tips to Avoid Symptom Detours
Summer is a special time for making memories including travel and vacations.  It might be a daytrip, a weekend getaway, a family vacation or reunion, a road trip across the United States (or to a particular landmark or region), a longer trip abroad, or a "bucket list" cruise or adventure.  While some diversions can add to the fun of traveling, detours caused by flare ups in allergies, asthma, and sinus problems can cause misery for everyone.  The Asthma Center's board certified Allergists have created the following Travel with Allergies & Asthma checklist to help you and your family enjoy healthy and safe outings, travel and vacations!
Before Travel: Allergies & Asthma Checklist
Visit your specialist. The board certified Allergists & staff of The Asthma Center can help you get ready by reviewing your personal Action Plan & special travel needs. For example, individuals with asthma may be unaware that nebulizers are available in extremely small, lightweight, battery-operated, & tubeless units, which can fit into a purse or small travel bag, such as the Omron MicroAir nebulizer. We can help you find the unit that's right for you.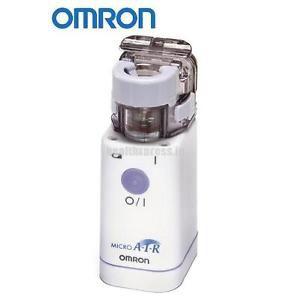 Prepare a list of current medical conditions (including food & medication allergies) & medications.
Prepare & pack sufficient quantities of prescription & over-the-counter medications including all back up medications. Check expiration dates.
Research accommodations. AllerPassMD (edited & analyzed by a board certified allergist provides listings and ratings for hotel rooms & staterooms) is one resource providing hotel ratings on Indoor & Outdoor Allergens as well as Contactants (hair & body products.) Request smoke free rooms with air filters & dust mite proof bedding when booking your lodging.
Research restaurants. Find food allergy aware restaurants using SafeFare (created by Food Allergy Research & Education (FARE))
Research your vacation location regarding, air quality & environment, language, nearest medical facility, and pharmacy locations.
Check your insurance policy regarding coverage and, if applicable, purchase and review extra travel medical benefits.
For those with severe allergy/anaphylaxis, consider purchasing an Allergy Medic Alert Bracelet. When engraving, be as specific as possible in identifying your allergies.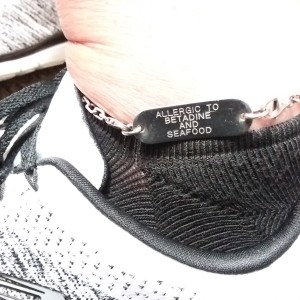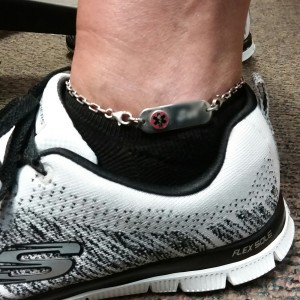 Review pre flight instructions to prevent or lessen Eustachian Tube Dysfunction (problems related to ear pressure such as pain, fullness, hearing difficulties) – An example of The Asthma Center Allergists' Pre Flight Instructions for Eustachian Tube Dysfunction might include:

Afrin drops when seated – repeat on descent if flight is greater than 4 hours.
Mucinex D the morning of the Flight.
"Ear Planes."
Swallow water or chew gum on ascent and descent.
Prednisone.
The above instructions are only an example.  The use of Afrin, decongestants, and/or prednisone must be discussed with a board certified Allergist.  Schedule an Appointment
Dodge Detours: Avoiding Allergies & Asthma With Travel
Carry your list of conditions, medications, and emergency medications everywhere you go.
Avoid tobacco smoke exposure and always ask for smoke-free hotel room with air filter and dust mite proof bedding
Use hand sanitizer and wash your hands frequently
Know the closest emergency services or hospital locations
No Place Like Home: Allergies & Asthma De-Briefing Guide
Visit your specialist for follow-up care if you experienced any allergic reactions, asthma flares, and/or anaphylaxis while traveling and if necessary make adjustments to your Action Plan.
When unpacking, ensure you returned home with all your medications and refill medications as needed.
Note what was successful and/or unsuccessful on this trip regarding your asthma, allergies and/or sinus problems. If applicable, write online review of restaurants and/or hotel accommodations to share your experiences with others who have allergies and asthma.
Travel with Epinephrine (EpiPen or AuviQ)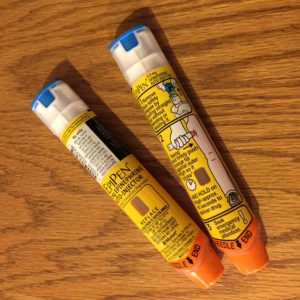 Visit your specialist if you require special documentation and to review your personal Action Plan
When flying, request that your epinephrine be visually inspected, not scanned
Always carry your epinephrine (do not pack in luggage which will be checked because it will be handled by others and may be lost, delayed or damaged )
Check the effective date of your epinephrine.
Know the closest emergency services or hospital locations
A Board-Certified Allergist Can Help Travel and Allergies, Asthma and Sinus Problems
At The Asthma Center, our allergists and pediatric allergists help our patients plan for travel to minimize allergies, asthma, and sinus problems.  For example, we identify which local pollen and molds trigger allergies, asthma, and sinus symptoms by using minimally invasive in-house diagnostics, like allergy skin testing and breathing tests. Pairing these results with local knowledge of allergy triggers like pollen, ragweed and mold, our allergists develop personalized plans that treat not only the symptoms but also the cause of allergies. And because allergy  and asthma symptoms often spike with mold spore counts, we know exactly when to adjust medications – providing more relief when conditions are bad and less medication every time else. 
The allergists, pediatric allergists, and asthma specialists at The Asthma Center treat patients in 9 convenient locations throughout the Delaware Valley including Philadelphia (Center City Philadelphia, Society Hill Philadelphia, Northeast Philadelphia), The Main Line – Montgomery County (Bala Cynwyd – Lower Merion PA), Bucks County (Langhorne PA), and South Jersey (Mt. Laurel NJ, Woodbury NJ, Hamilton NJ, Forked River NJ).
The health information contained in this article is meant for basic informational purposes only.  It is not intended to serve as medical advice, substitute for a doctor's appointment or to be used for diagnosing or treating a disease.
For interviews and tours of the Delaware Valley's only National Allergy Bureau (NAB) certified pollen, ragweed, and mold spore counting stations in Philadelphia, PA and Mt. Laurel, NJ, please email gwoodlyn@asthmacenter.com