Hamilton NJ Allergists: Allergy, Pediatric Allergy, & Asthma Specialists
Serving Mercer County, New Jersey

PHONE: 609-689-3080
Fax: 609-689-3555
8 Quakerbridge Plaza, Suite E
Hamilton Township, NJ 08619

HOURS:
Sunday: Closed
Monday: 1:00 PM - 7:00 PM
Tuesday: Closed
Wednesday: 9:00 AM - 6:00 PM
Thursday: Closed
Friday: Closed
Saturday: Closed

SEND US FEEDBACK
Tell us where we did great and where we need to improve.

WRITE A REVIEW
Share your review on Google or Yelp.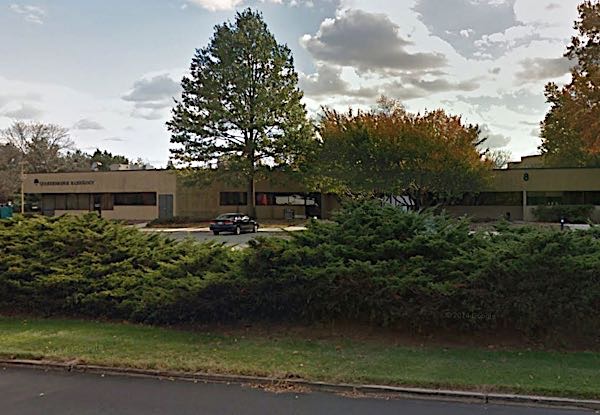 Allergy, Asthma & Sinus Doctors in Hamilton, NJ
Our board-certified Hamilton allergist and pediatric allergists focus on comprehensive allergy, asthma and sinus care for adults and children. We customize each evaluation, diagnostic, and treatment program to manage every patient's specific allergy, asthma, and sinus symptoms. Our board-certified allergists offer the highest-level of service to keep patients out of the hospital and living healthier, symptom-free lives.
Our asthma and allergy doctors in Hamilton, NJ offer a full range of clinical services including:
24-hour on-call medical care
With a pulmonary function lab in each of our outpatient locations, the accessibility to the latest lung evaluations sets us apart from other practitioners. Our in-house testing including inhalation and exercise challenges determine how best to improve your breathing, at significant cost savings compared to offsite and hospital-based facilities.
Board-Certified Allergists in Hamilton, NJ
Beyond the typical training and licensing that all US doctors receive, board-certification assures the public and medical community that the physician has completed an additional accredited educational program and passed evaluations to provide patients with high-quality care in allergy and immunology. This includes a multi-year fellowship specializing in allergy and immunology, passing certification examinations, and maintaining certification with continuing education. The allergy and immunology training prepares doctors to identify and treat immune system disorders that can cause allergies, asthma, chronic lung disease, skin diseases, and immune deficiencies. From the extensive medical training and specialization, allergists are best able to detect and treat a patient's allergens and discern which other conditions can masquerade as allergies.
All of our allergy, asthma, and sinus physicians are board-certified allergists. With decades of medical experience alleviating allergy, asthma, immunology and sinus symptoms, we are experts in our field. We have published dozens of research articles focusing on innovative treatments in leading nationwide medical journals and we continue to participate in clinical trials of new medications each year to help identify new, effective, and safe treatments for our patients and the larger medical community. Our team also runs South Jersey's only source for pollen, mold spore, and ragweed counts throughout the spring and summer allergy season so we can better understand the air around us and provide targeted treatment plans for our patients, especially those with seasonal allergies.
South Jersey's Top Doctors and Super Doctors with excellent reviews from our patients. Patients typically meet with the following board-certified allergists:
Our Hamilton allergist and pediatric allergists serve communities throughout Mercer County & South Jersey, including Hillsborough, Somerville, Belle Mead, Montgomery Twp, Trenton, Princeton, Piscataway, Bridgewater, North Brunswick, Ewing, Bound Brook and Flemington.
POLLEN COUNT - Pollen Counts are "Off for the Winter" (Back Early March 2018)

Trees:
Not Seen

Grass:
Not Seen

Ragweed:
Not Seen

Other Weeds:
Not Seen

Mold Spores:
Not Seen
Predominant
allergen(s):
Pollen, Ragweed & Mold Spore Counts will Return in the Spring of 2018