Smell Loss: Promising New Treatment
Philadelphia, PA – March 29, 2017 – "Allergists nationwide responded enthusiastically to the results of our original research because it represents hope for so many individuals with upper respiratory tract problems, like allergies, sinus disease and nasal polyps, who have lost or limited sense of smell." – Dr. Marc Goldstein, Board-Certified Allergist at The Asthma Center on new treatment for smell loss.

New Treatment for Loss of Smell

Loss of smell, either partial (hyposmia) or total (anosmia) affects upwards of 40 to 50 million Americans and can affect a diverse group of individuals (those with upper respiratory allergies, nasal polyp disease, sinus disease, post viral upper respiratory infection, head trauma or neurogenic disorders.) Treatment for loss of the sense of smell has long been very limited.  Dr. Marc Goldstein, one of the founding Allergists from The Asthma Center just presented exciting new research for the treatment of loss of the sense of smell at the national meeting for Allergists (American Academy of Allergy, Asthma, and Immunology 2017), held in Atlanta, Georgia.
Intranasal theophylline sprayed into the nose objectively improved and sustained the sense of smell in 50% of the individuals who participated (where previous treatments had failed.)  This approach represents a ground-breaking treatment for anyone with "lost" or reduced sense of smell.
Why is this Smell Loss Treatment Groundbreaking?
According to research published in the Journal of Science in 2014, the human nose can smell at least one trillion distinct scents.  The sense of smell (considered the "oldest of the senses") is one of the most important senses for daily life in terms of how we interact with the world—from how we enjoy food to how smell triggers emotions and memories and safeguards our well-being.  Loss, or impairment, of the sense of smell can lead to a significant deterioration in the quality of life for both adults and children who have allergies, sinus disease, and nasal polyps.
Loss of the sense of smell is under-recognized by the medical community.   Until now, because only limited treatment options were available, individuals who had "lost" sense of smell were confined to living with this disability.
With 50% of participants showing objective improvement, the results of The Asthma Center's original research with intranasal theophylline represent a promising break-through and hope for relief for many adults and children.
What to do if you have smell loss?

Allergists recognize that loss of the sense of smell can be associated with a variety of upper respiratory tract problems. Evaluation of loss of smell includes an extensive history, physical examination, and specific diagnostic tests to identify possible causes such as allergies, chronic sinus disease,  nasal polyps, drug reactions and neurologic disorders.  The adult and pediatric allergists at The Asthma Center are well suited to evaluate individuals with the vexing problem of loss of smell.
And now, treatment researched and offered at The Asthma Center can potentially make a significant difference for those with chronic smell loss.
Facts About Your Sense of Smell
Source: EverydayHealth
Scent cells are renewed every 30 to 60 days
You can smell fear and disgust
Women have a better sense of smell than men
Some of the most pleasant or pleasurable scents include vanilla, cinnamon, crayons and cookies
Dogs have nearly 44 times more scent cells than humans
Each human has their own distinct odor
The Asthma Center thanks Stephanie Stahl
for helping us share this new research in your CBS Philly interview with Dr. Goldstein.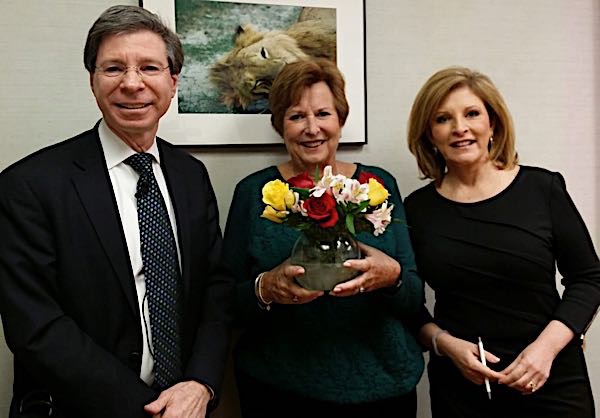 POLLEN COUNT - Pollen Counts are "Off for the Winter" (Back Early March 2018)

Trees:
Not Seen

Grass:
Not Seen

Ragweed:
Not Seen

Other Weeds:
Not Seen

Mold Spores:
Not Seen
Predominant
allergen(s):
Pollen, Ragweed & Mold Spore Counts will Return in the Spring of 2018