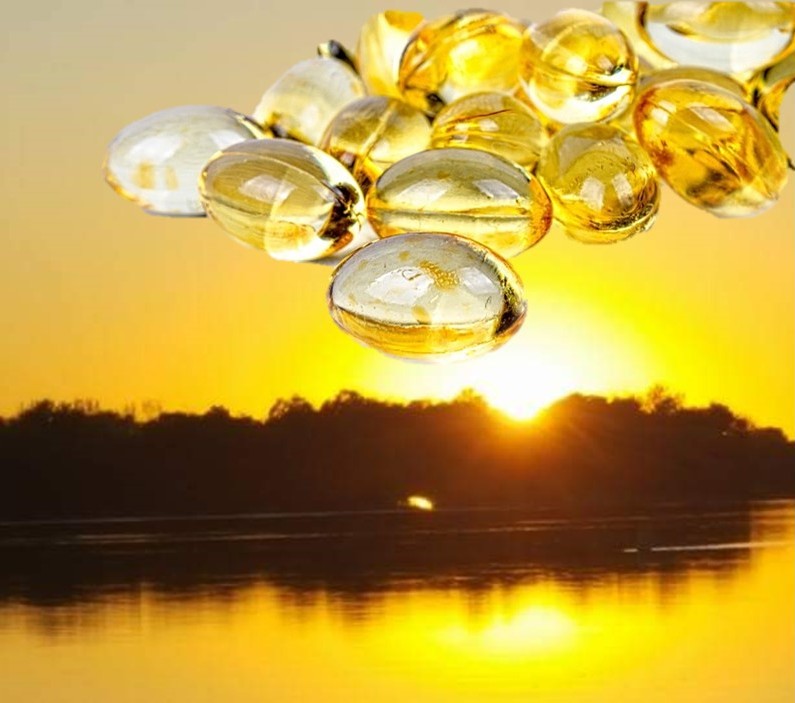 October 4, 2017
Vitamin D: A New Treatment for Asthma?
A new study published yesterday in The Lancet Respiratory Medicine journal concluded that Vitamin D shows promise as a safe and effective treatment for asthma.
The Asthma Center's Dr. Marc Goldstein reviews this groundbreaking research and what it means for you.
The "Sunshine Vitamin" – Vitamin D
Vitamin D, also known as the "sunshine vitamin" because the sun stimulates the skin to make vitamin D, has been known for years to be important in bone health. Vitamin D is actually a fat-soluble hormone.  In addition to Vitamin D receptors on cells in bones and in the small bowel which help with calcium absorption, it turns out that most human cells have Vitamin D receptors. This makes many cell types and tissues vulnerable to the effects of Vitamin D.
The potential beneficial effects of Vitamin D on the immune system are so important that thousands of studies have been conducted on more than 100 different medical disorders from asthma, allergic rhinitis, chronic obstructive pulmonary disease (COPD), cancer, diabetes to multiple sclerosis and depression.
Study Highlights: Promising New Asthma Treatment
The most recent study related to asthma was published October 3, 2017 in The Lancet Respiratory Medicine journal.  The study was a review of 7 randomized controlled studies involving 955 subjects with asthma on standard conventional treatments.  The study looked at the effect of taking Vitamin D supplements on asthma severity.  Three important results were reported from this new research:
People with asthma who took Vitamin D supplements as part of their asthma treatment plan were 50% less likely to go to the emergency room or be admitted to the hospital for asthma flares than those who did not take Vitamin D supplements.
Taking Vitamin D was linked with needing less glucocorticosteroids following an asthma attack (either injection or tablet form).
Patients whose Vitamin D levels were "low" at the beginning of the study experienced the greatest benefit from taking Vitamin D supplements.  For these patients, their use of glucocorticosteroids with asthma flares decreased by more than half (55%).
Vitamin D For Asthma Patients
Previous research has demonstrated that low Vitamin D levels in asthma patients are associated with
impaired lung function
increased airways hyperreactivity, and
reduced response to glucocorticosteroids.
Low Vitamin D levels in utero and/or early on in life has been associated with increased risk of developing asthma.
If these new conclusions are reproduced in larger studies, Vitamin D may be an inexpensive and safe over-the-counter (OTC) supplement that may improve asthma severity, improve treatment responsiveness and reduce asthma exacerbations.
Questions to Ask Your Asthma Specialist
Here are a set of questions that we recommend that you discuss with your asthma specialist: 
Could Vitamin D deficiency be playing a role in your symptoms of coughing, wheezing, shortness of breath and/or flares of asthma?
Should you be tested for Vitamin D deficiency?
Should you take Vitamin D supplements (are you a candidate to try this new treatment approach)?
What are the best choices for treatment with Vitamin D supplements?
The Asthma Center
The board-certified physicians at The Asthma Center are Delaware Valley's leading experts on treating patients with asthma. With advanced in-office diagnostics, our asthma specialists are trained to correctly diagnosis and treat symptoms that otherwise limit comfort and health. Working with each patient individually, our asthma specialists can create a personalized asthma treatment plan to propel our patients forward.
The board-certified asthma specialists at The Asthma Center treat patients in 9 convenient locations throughout the Delaware Valley.
Call now to schedule your appointment! 
PA: (215) 569-1111 

 NJ: (856) 235-8282
Center City Philadelphia • Society Hill Philadelphia • Northeast Philadelphia
Mt. Laurel NJ • Woodbury NJ • Hamilton – Princeton NJ • Forked River NJ
For questions or media inquiries, please email Gaille at gwoodlyn@asthmacenter.com. The health information contained in this article is meant for basic informational purposes only.  It is not intended to serve as medical advice, substitute for a doctor's appointment or to be used for diagnosing or treating a disease.