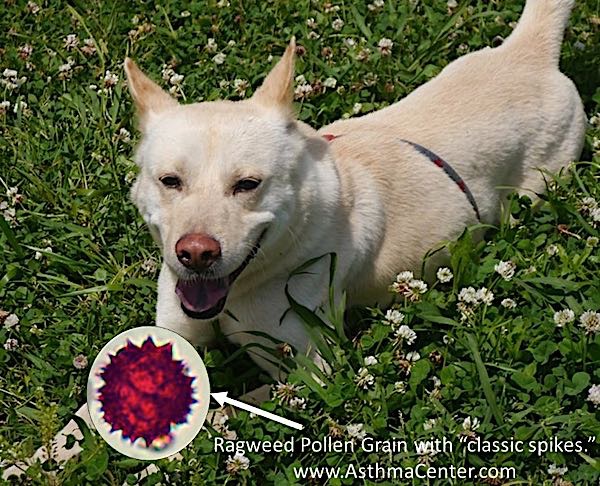 August 8, 2017
ragweed
Ragweed Pollen Readiness: 3 Keys to Prepare for Fall Allergies
Ragweed Pollen and Fall Allergies:
Ragweed pollen is considered the biggest trigger of fall allergies.  Ragweed pollen will flood the air in metropolitan Philadelphia and Southern New Jersey over the next few weeks, according to Dr. Donald Dvorin, the region's only official pollen, ragweed, and mold spore counter.  Dr. Dvorin is watching the ragweed plants in the Delaware Valley mature. Based on more than two decades of historical data as well as ideal growing conditions (this summer's hot and rainy weather conditions) a robust ragweed pollen season is expected.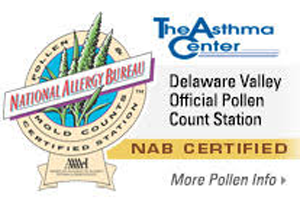 August marks the beginning of the end of summer.  For many it is a time for relaxing, "last chances" for summer fun with family, and vacations.  August also brings ragweed pollen and the onset of fall allergies.  The Asthma Center Board-Certified Allergists recommend taking 3 Key Steps now to prevent suffering (and sneezing) through fall allergy season!
3 Key Steps to Prevent Fall Allergies
Implement your personal Allergy Action Plan now.
Be sure to begin your allergy and asthma medications before your symptoms start (including the use of intranasal corticosteroid sprays).  This is one of the most important measures you can take to minimize seasonal allergy symptoms.
Advisory for current patients of The Asthma Center: We recommend reviewing and updating your Allergy Action Plan with your board-certified allergist every three months.
2. Know your level of pollen sensitivity and monitor pollen levels.
To find out if you are allergic to ragweed, Allergy Skin Testing is one of the most reliable methods to determine allergy sensitivity, particularly when correlated with your personal history. Free subscribers of The Asthma Center's daily email receive pollen, mold, and ragweed counts direct to their inbox.
Advisory for current patients of The Asthma Center: Sensitivity to pollen and molds (including ragweed) can change over time. We recommend reviewing your allergic sensitivity with your board-certified allergist every three months and testing for allergies every two years.
3. Keep pollen and mold spores out of your nose, eyes, ears, lungs and home.
Wear long sleeves and long pants when mowing the grass or raking leaves. Be sure to shower & wash your hair afterwards.
Limit time outdoors during the early morning hours when the most pollen is released.  Be mindful that molds release mold spores throughout the day.  Learn more
Sleep with windows closed and drive with windows up.
Wear wrap-around sunglasses or glasses outdoors to limit exposure of pollen to your eyes.
Avoid wearing contact lenses, or switch to daily disposable contacts to avoid allergens building up on the lenses.
Beware of tracking pollen and mold spores into your home from overlooked sources that may "sneak" in on kids' shoes and clothing, pets especially after playing outside in the grass and leaves, and on morning newspaper sleeves.
Shower and wash your hair after extended outdoor exposure.  Wash your hands and face frequently, including eyebrows.
Change your pillowcase often.
A Board-Certified Allergist Can Help with Ragweed and Fall Allergies & Allergic Asthma
At The Asthma Center, our allergists and pediatric allergists help our patients manage their ragweed pollen and fall allergies and allergic asthma by determining what weed pollen and molds cause symptoms.  For example, we identify whether ragweed pollen and or which local molds (including Cladosporium, Ascosopres, Alternaria, Basidiospores, and Epicoccum) trigger allergy and asthma symptoms by using minimally invasive in-house diagnostics, like allergy skin testing, needle free allergy skin testing and breathing tests. Pairing these results with local knowledge of allergy triggers like pollen, ragweed and mold, our allergists develop personalized plans that treat not only the symptoms but also the cause of allergies. And because allergy  and asthma symptoms often spike with pollen, ragweed, and mold spore counts, we know exactly when to adjust medications – providing more relief when conditions are bad and less medication every time else. 
The allergists, pediatric allergists, and asthma specialists at The Asthma Center treat patients in 9 convenient locations throughout the Delaware Valley including Philadelphia (Center City Philadelphia, Society Hill Philadelphia, Northeast Philadelphia), The Main Line – Montgomery County (Bala Cynwyd – Lower Merion), Bucks County (Langhorne), and South Jersey (Mt. Laurel, Woodbury, Princeton – Hamilton, Forked River).
The health information contained in this article is meant for basic informational purposes only.  It is not intended to serve as medical advice, substitute for a doctor's appointment or to be used for diagnosing or treating a disease.
For interviews and tours of the Delaware Valley's only National Allergy Bureau (NAB) certified pollen, ragweed, and mold spore counting stations in Philadelphia, PA and Mt. Laurel, NJ, please email gwoodlyn@asthmacenter.com