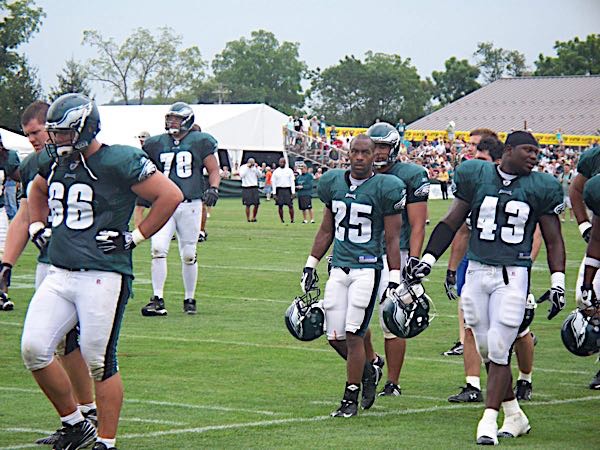 September 13, 2017
Asthma
,
exercise induced asthma
,
sports asthma
Play with the Pros: Sports Asthma
Do You Have Exercised-Induced Asthma?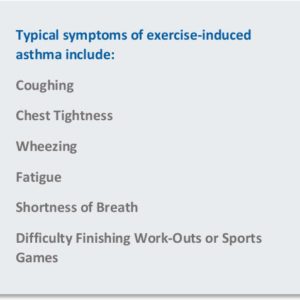 Coughing, wheezing, shortness of breath or chest tightness while exercising or after? These are all typical symptoms of exercise-induced or sports asthma.
Vigorous exercise is one of the most common causes of bronchospasm (difficulty breathing) that can affect individuals of any age and fitness level. Factors contributing to exercise-induced asthma include the intensity of activity, control of underlying chronic asthma, environmental temperature & humidity, and even local air pollution. Though present in adults, sports asthma is most frequently diagnosed in children and young adults, who are more likely to engage in strenuous activity.
Interestingly, the type of exercise directly affects the intensity and duration of an exercised-induced asthma episode. Sustained hyperpnea (deep, rapid breathing during intense, prolonged aerobic activity) – often experienced while running – will be more likely to induce asthma than a sport that produces intermittent bursts of activity, such as baseball or tennis. Activities such as bike-riding and swimming are less likely to induce sports asthma than running. Swimming appears to be the least inducing sport, which may in part be related to the inhalation of humidified air (an exception to this might be exposure to chlorine and other chemicals which may act as a trigger of asthma symptoms). Intense exertion will also produce more severe symptoms when cold air is inhaled – this might occur in outdoor winter sports, like skiing or snowboarding, or in an ice rink.
Do Professional Athletes Have Sports Asthma?
Yes! In fact since 2000, Olympic athletes with asthma have won significantly more medals than athletes without asthma!
According to a 2016 study* published to accompany the Rio Summer Olympics, asthma is the most common chronic condition among Olympic athletes. The rate of asthma has increased in recent decades, especially among endurance sports like athletes who participate in swimming, cycling, rowing, and long-distance running. Olympic athletes have the same risk of developing asthma as the general population.
This recent study found that "…asthma develops in endurance athletes and is believed to be related to daily training sessions and frequent competitions with heavily increased ventilation."  Interestingly, the study also found that in Olympic games since 2000, asthmatic athletes won substantially more medals than athletes without asthma and quoted speculation that "…the harder an athlete trains, the better the performance, simultaneously increasing asthma risk." In fact, Mount Holly NJ native and swimmer Kelsi Worrell won a gold medal in the 4 x 100 meter medley relay in the 2016 Olympics!


Tips for Athletes with Sports Asthma
For athletes of all ages and skill-levels:
Know your triggers. If symptoms occur most often during strenuous activity in cold, dry air, one may need to exercise indoors during the winter or wear a scarf or warming face mask when exercising outside. Allergen-sensitive individuals should consider adjusting exercise routines during high-pollution and high-allergen days. Do not exercise when you feel fatigued or have a cold or other illness known to trigger your asthma.
Practice prevention. Improved physical conditioning has been shown to decrease the incidence of asthma attacks. For this reason, those with asthma are encouraged to continue exercising. The following measures can help prevent an exercise-induced asthma attack:
Warm up and cool down effectively. Gradually slowing down activity after intense exertion often helps limit post-exercise symptoms of sports asthma.
Drink plenty of fluids throughout the day, not just during exercise.
Utilize indoor practice facilities that offer good ventilation and air conditioning. Especially in extremely cold weather, consider exercising indoors.
If you smoke, quit.
If you have seasonal allergies, schedule practices when pollen counts are lowest (evening is best). And consider immunotherapy (allergy shots) to reduce symptoms.
Avoid air pollution that might be present in ice rinks, swimming pools, indoor facilities.
Regular follow-up examinations with your physician.
Pre-Treatment. The single most important thing to remember is to always keep an inhaler handy. Athletes often use an inhaler 10-20 minutes before exercise. Generally, using an inhaler once before, and once during exercise is no cause for concern. However, using an inhaler more frequently during a session could indicate unstable asthma. Please discuss with your physician. 
Special Tips for Parents
Physical activity is especially important for children. Having a Sports Asthma Action Plan is essential to making sure that students and athletes can safely participate in all athletic activities. To avoid potential misunderstandings and/or delay in treatment, make sure there is clear communication of the Sports Asthma Action Plan between children, parents, coaches, teachers, and school nurses. Understanding and communicating the Sports Asthma Action Plan is crucial in managing sports asthma for kids and can include pre-exercise treatment, maintenance treatment, warm-up or cool-down exercises, conditioning, and access to quick-relief medications. Please contact your asthma specialist with any questions.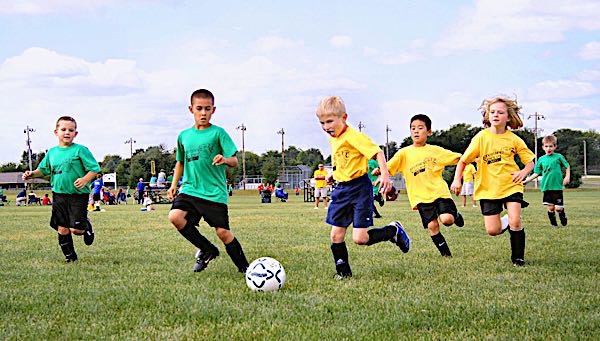 The Asthma Center Can Help
The board-certified physicians at The Asthma Center are Delaware Valley's leading experts on treating patients with asthma. We treat many of Philadelphia's active and retired professional athletes, and we help many of our adult and children patients lead active lifestyles. With advanced in-office diagnostics, our asthma specialists are trained to correctly diagnosis and treat symptoms that otherwise limit performance and comfort. Working with each patient individually, our asthma specialists can create a personalized sports asthma treatment plan to propel our patients forward.
The board-certified asthma specialists at The Asthma Center treat patients in 9 convenient locations throughout the Delaware Valley.
Center City Philadelphia • Society Hill Philadelphia • Northeast Philadelphia
Mt. Laurel NJ • Woodbury NJ • Hamilton – Princeton NJ • Forked River NJ
The health information contained in this article is meant for basic informational purposes only.  It is not intended to serve as medical advice, substitute for a doctor's appointment or to be used for diagnosing or treating a disease. For interviews and tours of the Delaware Valley's only National Allergy Bureau (NAB) certified pollen, ragweed, and mold spore counting stations in Philadelphia, PA and Mt. Laurel, NJ, please email gwoodlyn@asthmacenter.com
*Source: J Allergy Clin Immunol 2016:138:409-10