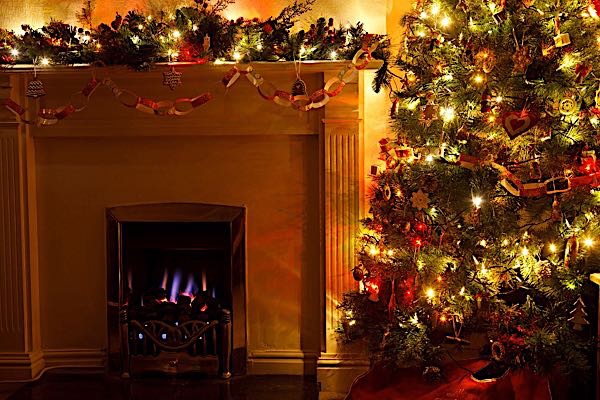 December 4, 2017
Christmas Tree Allergies – Bah Hum "Bugs", Not Really
Don't let Christmas Tree Allergies ruin "the most wonderful time of the year!"  The Asthma Center's Dr. Marc Goldstein shares his tips on how to keep your holidays free of sneezing & wheezing!
Christmas Tree Allergies & Asthma – Tips from Dr. Goldstein
Top 5 Tips to Avoid Christmas Tree Allergies & Asthma 
Clean Your Christmas Tree.  Before you bring your Christmas tree inside, be sure to shake it out and rinse it off with a hose! With fresh cut trees, pay special attention to the bottom of the tree because this is where the most pollen, dirt and mold are found.  With artificial trees, dust which may have collected throughout the year can be a potential allergy & asthma trigger as well, so be sure to clean these trees before decorating.
Dust and Clean ornaments, wreathes, and garlands before decorating. As with Christmas trees, dust on ornaments can trigger symptoms as well.
Avoid scented candles, pot pourri  and aerosol sprays.
Avoid fireplaces, ash & smoke–this can present particular problems for those with asthma.
Avoid touching wreathes, garlands and trees if you have sensitive skin or severe allergies (which can result in contact dermatitis.)
Christmas Tree Bugs
A recent report from the pest control company Safer Brand estimates that a single Christmas tree could be infested with thousands of bugs including aphids, spiders and mites, bark beetles, praying mantises, and more!  While unwanted and perhaps unpleasant, these microscopic insects are not health threats.  To avoid, Safer Brand recommends letting fresh trees sit inside your garage for at least one day before bringing it inside.  Additionally, some individuals find it helpful to spray your Christmas Tree with the organic Safer Brand's End All neem oil which kills bugs in all stages (from eggs to adults).  More information is available from Safer Brand on Christmas Trees and bug prevention.
How Allergists Can Help
Board-certified allergists and pediatric allergists help patients minimize Christmas allergies, asthma, and sinus problems.  Using minimally invasive in-house diagnostics, like allergy skin testing, needle-free allergy skin testing, and breathing tests, and knowledge of  local allergy triggers like dust, pine tree pollen, ragweed and mold, our allergists develop personalized plans that treat not only the symptoms but also the cause of allergies. Several treatment options, including allergy immunotherapy, are effective and non-drowsy solutions. The board-certified allergy and asthma specialists at The Asthma Center treat patients in 9 convenient locations throughout the Delaware Valley.
Call now to schedule your appointment! 
PA: (215) 569-1111 

 NJ: (856) 235-8282
Center City Philadelphia • Society Hill Philadelphia • Northeast Philadelphia
Mt. Laurel NJ • Woodbury NJ • Hamilton – Princeton NJ • Forked River NJ
For questions regarding Christmas Allergies & Asthma, please email Gaille at gwoodlyn@asthmacenter.com. The health information contained in this article is meant for basic informational purposes only.  It is not intended to serve as medical advice, substitute for a doctor's appointment or to be used for diagnosing or treating a disease.