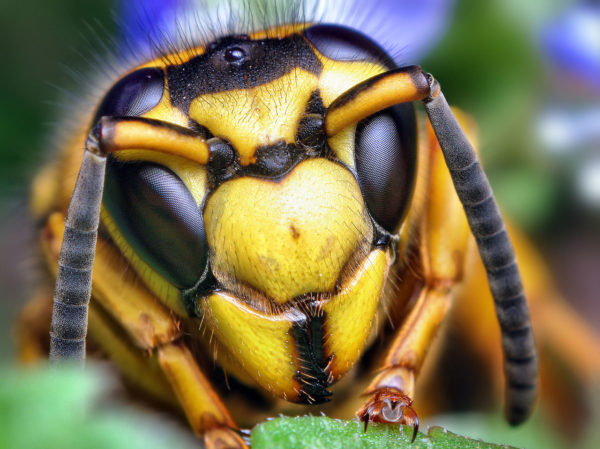 October 19, 2017
anaphylaxis
,
bee sting allergy
,
yellow jacket bee sting allergy
Bee Sting Allergy – Yellow Jackets on Steroids?
Bee Sting Allergy Alert – Yellow Jackets on Steroids?
Through the warmer months from early Spring through late Autumn, those with bee sting allergy are at risk for sting reactions.  This time of year, though, is particularly troublesome for those with yellow jacket allergies.  Yellow jackets typically nest in the ground under natural and man-made structures.  Common places include roof eves, tree stumps, under bushes and in depressions in the ground.  Yellow jackets tend to be very aggressive this time of year when their populations are high and food supplies are low.  Yellow jacket stings are, therefore, particularly more likely this time of year—particularly if sting allergic individuals are eating outside.
Yellow Jacket Sting Allergy
Yellow jacket sting reactions can range from local to generalized skin swelling to a severe allergic reaction (anaphylaxis) including: blood pressure drop, difficulty breathing and skin swelling. For those with reactions, appropriate evaluation by a board certified allergist with allergy skin test to bee venom is  appropriate to determine bee venom allergies and determine if the risk for severe reactions can be minimized by allergy injections.

Top Tips to Avoid Yellow Jacket Stings
For those with yellow jacket allergies, the following precautions should be followed:
Minimize time spent outside eating
Avoid wearing bright colored clothing outside which tends to attract yellow jackets
Have your property inspected for yellow jacket paper nests in the ground, under plant growth and under roof eves.
Always carry your epinephrine autoinjector when outside.
Wear shoes outside at all times.
Wear fitted clothing.   Yellow jackets and other insects may become trapped in over-sized or loose, flowing clothes.
Stay still when an insect is approaching.  Never slap at an insect.  Insects will not sting unless frightened or antagonized, so stay as calm and relaxed as possible.
Avoid wearing scents, such as perfumes, hair sprays and suntan lotions, which often attract insects.  Keep foods and/or drinks covered while outside as these aromas may also attract insects.
How Allergists Can Help
The board-certified allergists at The Asthma Center are the Delaware Valley's leading experts on treating patients with bee sting reactions and allergies. With advanced in-office diagnostics, our asthma specialists are trained to correctly diagnosis and treat symptoms that otherwise limit performance and comfort. Working with each patient individually, our allergists create a personalized Bee Sting treatment plan to prevent and treat bee sting reactions. The board-certified asthma specialists at The Asthma Center treat patients in 9 convenient locations throughout the Delaware Valley.
Call now to schedule your appointment! 
PA: (215) 569-1111 

 NJ: (856) 235-8282
Center City Philadelphia • Society Hill Philadelphia • Northeast Philadelphia
Mt. Laurel NJ • Woodbury NJ • Hamilton – Princeton NJ • Forked River NJ
For questions regarding bee sting allergy, please email Gaille at gwoodlyn@asthmacenter.com. The health information contained in this article is meant for basic informational purposes only.  It is not intended to serve as medical advice, substitute for a doctor's appointment or to be used for diagnosing or treating a disease.