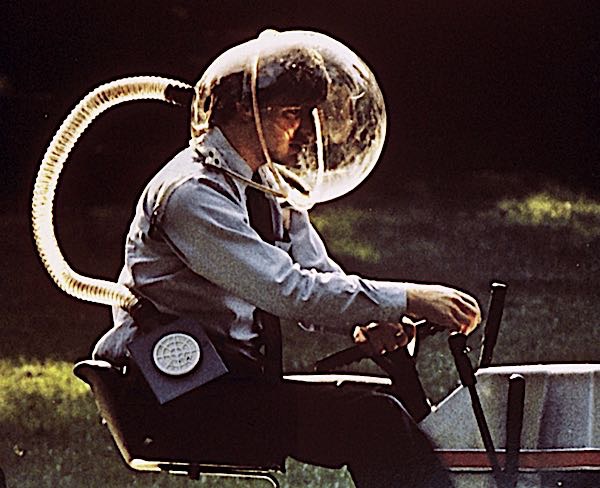 May 1, 2017
5 Ways to Keep Pollen Out (of Your Eyes, Nose & Home)
Philadelphia, PA – May 1, 2017 – "Tree pollen increased and remains extreme. There's more of everything after a hot and windy weekend…even more grass pollen, English plaintain weed pollen, even more mold spores."
Dr. Donald Dvorin, Board Certified Allergist at The Asthma Center, and the only official National Allergy Bureau (NAB) certified pollen, ragweed and mold spore counter for the Delaware Valley.
What's In the Air?
Tree Pollen:  Extreme
At more than 3,300 pollen grains per 24 hours, tree pollen today is again extreme.(See How We Count Pollen) and may provoke severe allergy symptoms.  Oak represents more than 85% of the total tree pollen count.  Mulberry, Pine, and Birch tree pollen are all also present at very high levels.
More Details on today's pollen, ragweed, and mold spore count

May is National Asthma and Allergy Awareness Month
With allergies and asthma on the rise in the United States, education and awareness are critical to attaining proper treatment and care.  Throughout May which is a peak season for allergy & asthma flares, The Asthma Center joins the Asthma & Allergy Foundation of America to raising awareness with a new blog series: Tips for Living with Allergies and Asthma.  Check back in with us or Subscribe to learn from our board certified allergists on all the latest methods to manage your allergies and asthma! 
Help us celebrate and raise awareness! Share your stories on The Asthma Center's fb page, and let us know your tips for living with allergies & asthma.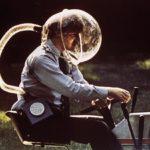 5 Ways to Keep Pollen Out (of Your Eyes, Nose & Home)
Reducing or limiting exposure to pollen is a key part of managing spring allergies. Wearing a "pollen helmet" or avoiding the outdoors completely typically are not practical for most allergy sufferers.  Most allergy sufferers are familiar with the advice to wear long sleeves and pants when mowing the lawn or gardening and to limit the amount of time spent outdoors during the early morning hours when the most pollen is released into the air. 
From The Asthma Center allergists, we have collected 5 tips beyond the conventional wisdom  that can significantly reduce pollen exposure, especially on "bad pollen" days, and hopefully help you keep "merry for the month of May!"
1. Wash your face, particularly the eyebrows, after being outdoors.
Microscopic pollen grains can cling to eyebrows and skin.  Just like it's important during flu season to wash your hands to prevent flu symptoms, frequently washing your face and eyebrows after being outdoors can prevent eye and nasal allergy symptoms.
2. Wash your hair before going to bed at night after extended time spent outdoors and change pillowcases frequently.
Hair can be a magnet for microscopic pollen grains and mold spores, especially when extended time is spent outdoors.  For those who are allergic, washing your hair (or your children's hair) and changing pillowcases frequently can reduce exposure during sleep and help reduce morning allergy flares.
3. Avoid wearing contact lenses or switch to daily disposable contacts to avoid allergens building up on the lenses.
Pollen and other allergens as well as environmental irritants can all buildup on contact lenses leading to increased eye allergy symptoms during the peak season.  Switching to eyeglasses or daily disposable contacts will help avoid this common exposure.  Wear "wrap-around" sunglasses when outside for more eye protection from pollen particles.
4. Beware of tracking pollen, particularly grass pollen into your home.
Overlooked sources that may "sneak" pollen into the home include kids' shoes and clothing, pets especially after playing outside in the grass, and morning newspaper sleeves.
5. Change air filters frequently for both your home and car.
During the peak allergy season, pollen can build up rapidly on air filters and then be distributed through ventilations into both homes and cars.  Use the highest allergen filter available and change filters frequently to reduce this risk.
If reducing your exposure to pollen in combination with over-the-counter antihistamines and nasal sprays don't work on your symptoms, it's still not too late to get relief. A board-certified Allergist can help.
At The Asthma Center, our allergists and pediatric allergists help our patients manage their allergies by determining what local spring allergens cause symptoms.  For example, with spring allergies, we identify which local trees (including Oak, Pine, Mulberry and Birch) and grasses trigger allergy symptoms by using minimally invasive in-house diagnostics, like allergy skin testing. Pairing these results with local knowledge of allergy triggers like pollen, ragweed and mold, our allergists develop personalized plans that treat not only the symptoms but also the cause of allergies. And because allergy symptoms often spike with pollen, we know exactly when to adjust allergy medication – providing more relief when conditions are bad and less medication every time else. 
Our allergists, pediatric allergists, and asthma specialists treat patients in 9 convenient locations throughout the Delaware Valley including Philadelphia (Center City Philadelphia, Society Hill Philadelphia, Northeast Philadelphia), The Main Line – Montgomery County (Bala Cynwyd – Lower Merion PA), Bucks County (Langhorne PA), and South Jersey (Mt. Laurel NJ, Woodbury NJ, Hamilton NJ, Forked River NJ).
Ask about our Special Spring Saturday Hours for New Patients (available in selected locations)!
The health information contained in this article is meant for basic informational purposes only.  It is not intended to serve as medical advice, substitute for a doctor's appointment or to be used for diagnosing or treating a disease.
For interviews and tours of the Delaware Valley's only National Allergy Bureau (NAB) certified pollen, ragweed, and mold spore counting stations in Philadelphia, PA and Mt. Laurel, NJ, please email gwoodlyn@asthmacenter.com.