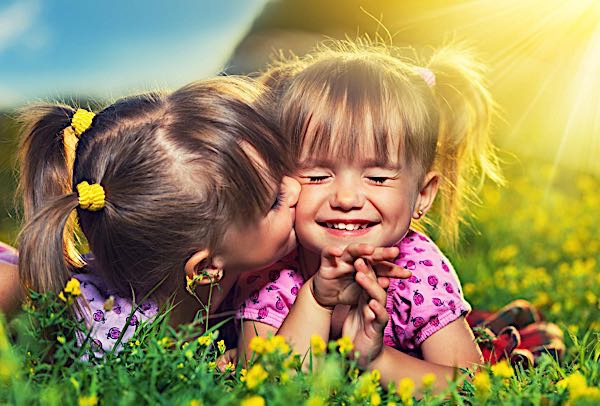 November 4, 2016
Allergy Testing for Asthma?
Media Inquiries: Please email gwoodlyn@asthmacenter.com
American Academy of Pediatrics Recommends Allergy Testing & Environmental Controls for Kids with Asthma
For the first time in its 86 year history, the American Academy of Pediatrics recently recommended using allergy testing for kids with asthma. Standard practice for the allergists and asthma doctors at The Asthma Center, this report raises awareness among pediatricians and parents for the need for allergy testing by board-certified allergists to improve the treatment and management of asthma. The report also recommended creating personalized care plans for children with asthma, including environmental history – the indoor and outdoor environments – where kids live, learn, and play.
Why this Clinical Report Matters
Founded in 1930, the American Academy of Pediatrics (AAP) is the premier professional association of pediatricians in the United States (US).  Currently more than 66,000 pediatricians in the US belong to the AAP and are "committed to the optimal physical, mental, and social health and well-being for all infants, children, adolescents, and young adults."  

Since 2009, the AAP has worked to raise awareness, provide guidelines, training and support regarding asthma care for children.

The AAP states that the goal of this new report is to raise awareness among pediatricians as well as parents and provide guidance regarding the need for allergy testing and environmental controls to improve the treatment and management of asthma.

As many as 10% of children across the US have asthma which makes "asthma one of the most common chronic childhood illnesses." The incidence in urban environments, like Philadelphia, is even higher and can approach 25%.
What Parents Need to Know: 4 Recommendations From the American Academy of Pediatrics
Personalized, Tailored Care:  

The AAP emphasizes throughout this clinical report the importance of "individualized," "personalized," and "tailored" care strategies in the treatment of asthma.  At The Asthma Center, this has been our standard of care for more than 25 years.   Our goal is to personalize your treatment because we know that no two allergy & asthma sufferers are alike!

An Environmental History:  

The AAP advises all pediatricians that developing a personalized care plan for children with asthma must include an environmental history. Research has documented key indoor triggers of asthma symptoms and flares, and an environmental history is critical to identifying the environmental exposures which may be present in your home, in your child's school or daycare, or in any other indoor environment your child frequents.

At The Asthma Center, an environmental history is an essential part of the evaluation we provide! Because we understand the role of indoor environmental exposures in both triggering both allergies and asthma, and the vital information an environmental history contributes to individualized care, our board certified allergists and staff have developed and utilize an in-depth environmental history survey for all our patients.

The Asthma Center's full scale environmental history goes beyond the standard questions of if there are pets or smokers in the home.  Our environmental history covers all the topics the AAP recommends (such as sources of known indoor air pollution and the use of gas stoves and appliances), and takes it even a step further to include all the indoor and outdoor exposures our board certified allergists have found to be relevant to the Delaware Valley.  Since we are the Delaware Valley's only board certified allergists studying the air quality for pollen and mold spores, (see How we count pollen and mold spores?)  we know exactly what potential allergens your child may be exposed to in the outside environment.   Our comprehensive environmental history is performed at each new patient visit and as part of our individualized follow up care, we are always monitoring for new, relevant changes in the environment!

Allergy Testing:

For children with persistent asthma, the AAP now recommends pediatricians refer children to a board certified allergist for allergy skin testing or perform serum IgE antibody tests to determine allergic sensitivity to indoor allergens.  No child is too young for allergy testing.

At The Asthma Center, our board certified allergists use the results of such testing in combination with our full scale environmental history survey, history of symptoms, physical exam, and in some cases, other testing specific to a child's experience, to create a tailored Allergy & Asthma Action plan for each child.

Special Note for Parents regarding Allergy Skin Testing: At The Asthma Center, for infants and very young children, a multi-test device is used instead of instead of individual testing which is exceedingly fast to apply and minimizes the testing time for the child.

Environmental Control Plan:

The AAP advises pediatricians and parents that "individually tailored environmental control measures have been shown to reduce asthma symptoms and exacerbations…" The AAP maintains such a personalized plan must be informed by a child's environmental history and assessment of allergic sensitivity (allergy skin testing.)

At The Asthma Center, environmental control measures are part of every individuals Allergy and/or Asthma Action plan.

 

Special Note for Parents regarding Indoor Pollutants:  The AAP clinical report pays special attention to exposure to the indoor pollutants of particulate matter (PM) and secondhand smoke (SHS) for children with asthma.  Examples of PM & SMS include cigarette or cigar smoke; other substances that are smoked, smoke from e-cigarettes; smoke from incense, cooking, sweeping or other activities, or any other activity which generates particles into the air.  The AAP warns all pediatricians and parents that PM and SHS are issues for both allergic and nonallergic children with asthma and are associated with lung inflammation, decreased lung function and increased respiratory symptoms.
The Asthma Center specialists reviewed the new clinical report by the American Academy of Pediatrics (AAP) "Indoor Environmental Control Practices and Asthma Management" published first online on October 31, 2016 (Matsui EC, Abramson SL, Sandel MT, AAP SECTION ON ALLERGY AND IMMUNOLOGY AAP COUNCIL ON ENVIRONMENTAL HEALTH.Indoor Environmental Control Practices and Asthma Management.  Pediatrics 2016, 138(5):e20162589)
The health information contained in this article is meant for basic informational purposes only.  It is not intended to serve as medical advice, substitute for a doctor's appointment or to be used for diagnosing or treating a disease.
Flu Season has started
Now and over the coming months is the time to get your flu shot. Flu Shots are recommended for everyone 6 months and older and are available at The Asthma Center because flu shots are one of the most important steps you can take to prevent getting the "flu."
Don't wait! Schedule your "quadrivalent" flu shot today in one of our 9 Locations throughout the Delaware Valley including Pennsylvania (Center City Philadelphia, Society Hill Philadelphia, Northeast Philadelphia, Bala Cynwyd, and Langhorne) and Southern New Jersey (Mount Laurel, Woodbury, Hamilton, and Forked River.)
The best way to fight your allergies & asthma is to visit a board certified allergist, learn what your allergies are, create a treatment plan, and adjust as needed. No two allergy & asthma sufferers are alike, so don't rely on over the counter medications when you could be targeting your symptoms with the help of our allergy experts!  At The Asthma Center, our goal is to personalize your treatment to help you find relief.  One way we accomplish this is by identifying your allergies and specific levels of allergic sensitivity through allergy skin testing to help you plan your treatment. By following the local pollen counts, we are able to customize allergy regimens that prevent symptoms caused by taking too little or too much allergy medication.