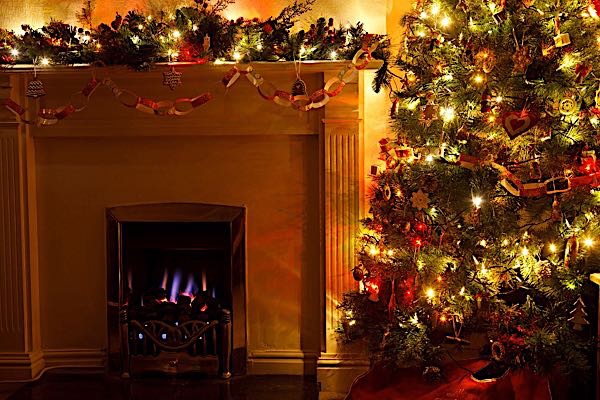 December 7, 2016
Keep Your Holidays Free of Sneezing & Wheezing
Media Inquiries: Please email gwoodlyn@asthmacenter.com
Keep Your Holidays Free of Sneezing & Wheezing
The Asthma Center is pleased to present Dr. Marc Goldstein's vlog on how to keep your holidays free of sneezing & wheezing!
The health information contained in this article is meant for basic informational purposes only.  It is not intended to serve as medical advice, substitute for a doctor's appointment or to be used for diagnosing or treating a disease.
5 Tips for Christmas Allergies & Asthma
Before you bring your Christmas tree inside, be sure to shake it out and rinse it off with a hose! With fresh cut trees, pay special attention to the bottom of the tree because this is where the most pollen, dirt and mold are found.  With artificial trees, dust which may have collected throughout the year can be a potential allergy & asthma trigger as well, so be sure to clean these trees before decorating.
Dust and clean ornaments, wreathes, and garlands before decorating.
Avoid scented candles, pot pourri  and aerosol sprays.
Avoid fireplaces, ash & smoke–this can present particular problems for those with asthma.
Avoid touching wreathes, garlands and trees if you have sensitive skin or severe allergies (which can result in contact dermatitis.)
Make an appointment to see an allergist – Why Choose Us?
The best way to fight your allergies & asthma is to visit a board certified allergist, learn what your allergies are, create a treatment plan, and adjust as needed. No two allergy & asthma sufferers are alike, so don't rely on over the counter medications when you could be targeting your symptoms with the help of our allergy experts!  At The Asthma Center, our goal is to personalize your treatment to help you find relief.  One way we accomplish this is by identifying your allergies and specific levels of allergic sensitivity through allergy skin testing to help you plan your treatment. By following the local pollen counts, we are able to customize allergy regimens that prevent symptoms caused by taking too little or too much allergy medication.