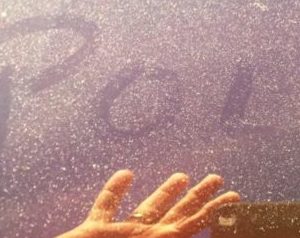 April 18, 2017
Top Spring Allergy Signs & Symptoms
It's not too late to recognize allergies and avoid misery!
1. Commonly Recognized Allergy Symptoms
Sneezing
Itchy, watery eyes
Congestion
How can you tell if these symptoms are Allergies, a Cold or Sinusitis? Learn how to tell the difference!
2. Less Commonly Recognized Allergy Symptoms
3.  Allergic Shiners
While dark circles under the eye are often associated with getting too little sleep, they are big indicators of allergic rhinitis (allergies.) 
What Parents Need to Know:  Especially present in children, these "allergic shiners" have been known to get darker as the severity of allergies increases.  If your child has dark circles under their eyes or on their eyelids (a color similar to a bruise), it is best to contact your physician/allergist to treat the underlying problem of allergies.
4. Allergic Salute
Spring sneezing and nasal congestion are just two of the many symptoms commonly associated with spring pollen allergy.  Did you know that these symptoms lead to a telltale sign on the face?  Not surprisingly, many allergy sufferers develop the habit of wiping or rubbing their nose in an upwards manner (known as the "allergic salute.")  Over time, this can lead to an observable crease across the nose.  The habit develops, in part, because in addition to wiping mucus away, the act of pushing up the nose temporarily props open the air passages in the nostril to provide relief. 
5.  Bad Pollen Days
Other allergy symptoms can occur on "bad pollen" days (days of heavy pollen volume such as today's extreme tree pollen).  Flu-like symptoms, headaches, sore throat, and feeling of exhaustion or listlessness can occur. 
Knowing "what's in the air" can help you avoid or reduce your exposure to spring pollens.  The Asthma Center's daily Pollen, Ragweed and Mold Spore Counts are available by email! With counting stations in Philadelphia, PA and Mt. Laurel, NJ, we are Delaware Valley's only official pollen source certified by the National Allergy Bureau. Subscribe to receive our daily counts by email and check out some of our other blog posts to learn more about what is in the air, how it can affect you, and what you can do about it.
These top allergy signs & symptoms will help you recognize allergies, and if over-the-counter antihistamines and nasal sprays don't work on your symptoms, a board-certified allergist can help.
What Pollen is In the Air Today?
"Trees are extreme and grasses are increasing.  Clearly we are in the first phase of the spring pollen season with more on the way." – Dr. Donald Dvorin, Board Certified Allergist at The Asthma Center, and the only official National Allergy Bureau (NAB) certified pollen, ragweed and mold spore counter for the Delaware Valley. The picture above was taken by Dr. Dvorin of his car windshield.
Tree Pollen:  Extreme. At over 1100 pollen grains per 24 hours, tree pollen today is extreme. (See How We Count Pollen)
Predominant: Oak Tree Pollen
Grass Pollen: Low
Ragweed Pollen: Not Seen
Other Weeds: Low
Mold Spores: High
At The Asthma Center,  our allergists and pediatric allergists help our patients manage their allergies by determining what local spring allergens cause symptoms.  For example with spring allergies we identify which local trees (including Oak and Pine) and grasses trigger allergy symptoms by using minimally invasive in-house diagnostics, like allergy skin testing. Pairing these results with local knowledge of allergy triggers like pollen, ragweed and mold, our allergists develop personalized plans that treat not only the symptoms but also the cause of allergies. And because allergy symptoms often spike with pollen, we know exactly when to adjust allergy medication – providing more relief when conditions are bad and less medication every time else. 
Our allergists, pediatric allergists, and asthma specialists treat patients in 9 convenient locations throughout the Delaware Valley including Philadelphia (Center City Philadelphia, Society Hill Philadelphia, Northeast Philadelphia), The Main Line – Montgomery County (Bala Cynwyd – Lower Merion PA), Bucks County (Langhorne PA), and South Jersey (Mt. Laurel NJ, Woodbury NJ, Hamilton NJ, Forked River NJ).
The health information contained in this article is meant for basic informational purposes only.  It is not intended to serve as medical advice, substitute for a doctor's appointment or to be used for diagnosing or treating a disease. For interviews and tours of the Delaware Valley's only National Allergy Bureau (NAB) certified pollen, ragweed, and mold spore counting stations in Philadelphia, PA and Mt. Laurel, NJ, please email gwoodlyn@asthmacenter.com.